Cut related health risks.
Stop damaging teeth and gums.
Breath will smell better.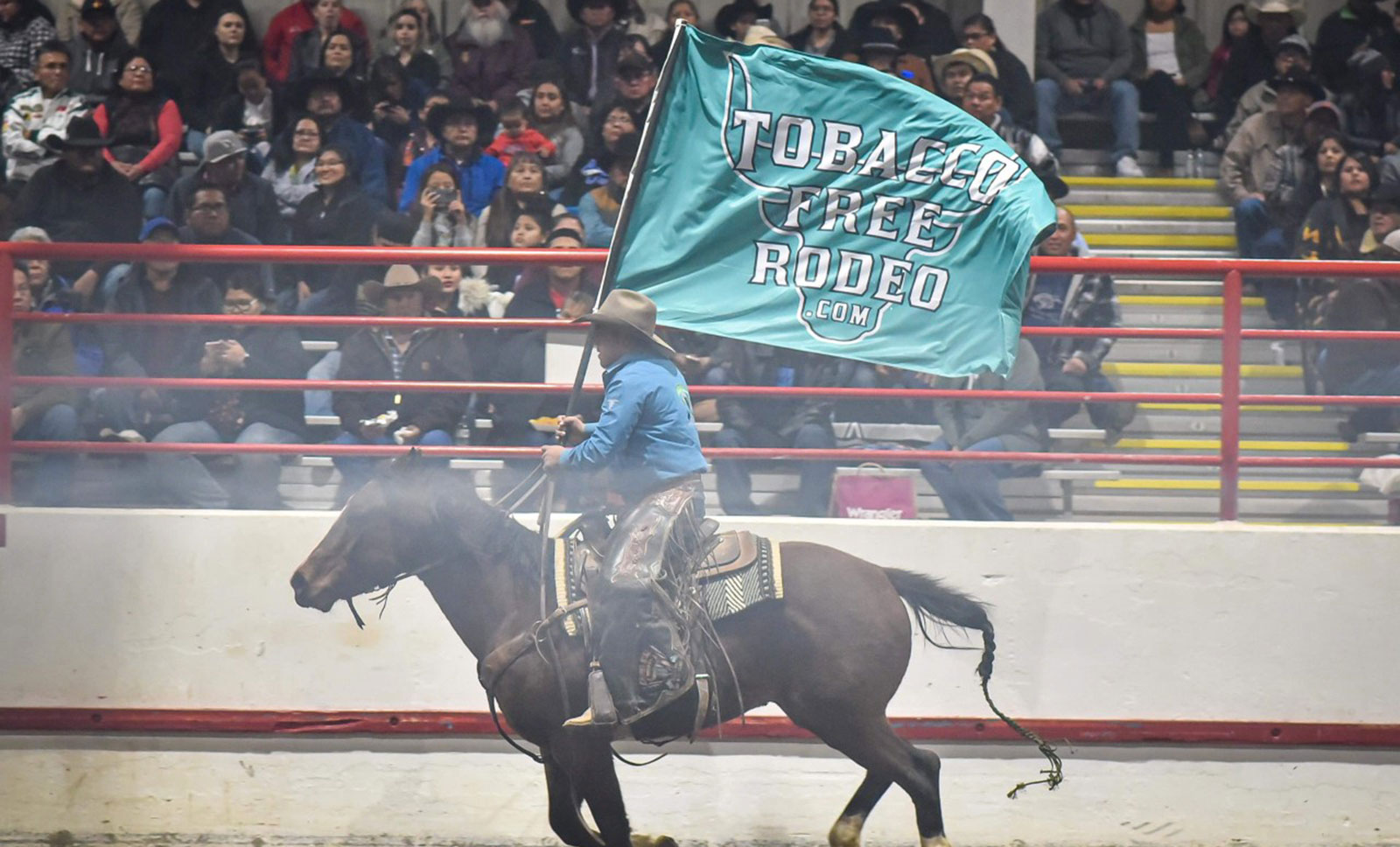 What are the Health Risks?
Chewing tobacco can cause painful mouth sores and bad breath, and stain your teeth a yellowish-brown color. It may also cause:
Cracking and bleeding lips and gums
Gum disease and tooth loss
Increased heart rate and blood pressure
Cancer Smokeless tobacco also increases the risk of mouth (or oral) Cancer, according to the CDC. This can occur in the lips, tongue, roof and floor of the mouth, the cheeks and gums.





- Curb nicotine withdrawal symptoms.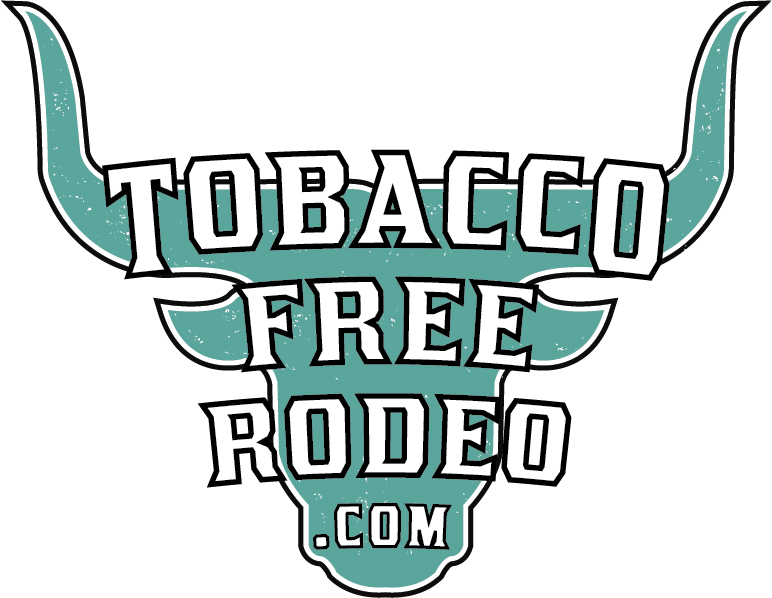 What is Tobacco Free Rodeo?
One of the Premier Rodeo Companies in the Southwest is the Casper Baca Rodeo Series. Well-known around the country for outstanding livestock, Casper Baca Rodeo in collaboration with the NM Department of Health started the "Tobacco Free Rodeo" Series. There is on average 50 rodeos per year spread throughout the State.
Cowboys have long been associated with tobacco starting with the first iconic image of the "Marlboro" man. Today the athleticism of a bull or bronco rider requires the body to be in peak form. Casper Baca Rodeo encourages all our riders and our spectators to pursue a Tobacco Free lifestyle.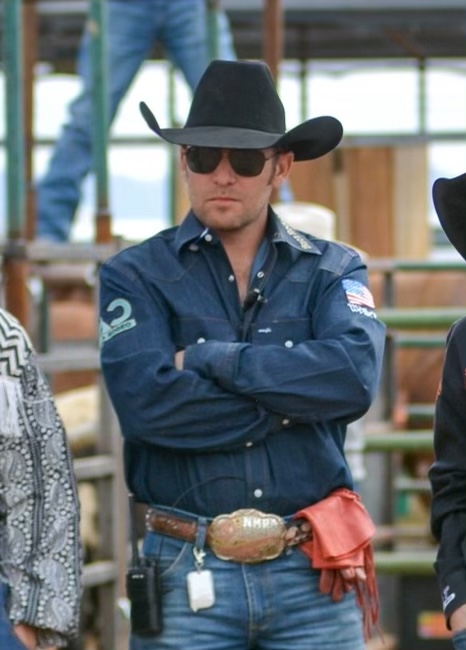 Casper Free Rodeo Series Schedule.
Following in His Footsteps
Casper Baca's granddaughter Malyka Muller is the proud spokesperson for Tobacco Free Rodeo
According to Malyka Muller, her grandfather, rodeo legend Casper Baca, had a saying: "Rodeo's my life."  But Baca, whose famous Casper Baca Rodeo Company entertained New Mexicans for years, had another passion: Tobacco Free Rodeo. He led the charge for tobacco-free rodeo productions for 18 years. In 2008 Baca became the first New Mexico rodeo promoter to ban advertising, sponsorships and the distribution of free spit tobacco samples at his rodeo events.
Although he passed away in 2019, his vision lives on through Muller, who is now the proud spokesperson for Tobacco Free Rodeo.
For Muller, following her grandfather's lead to continue Tobacco Free Rodeo was a no-brainer.
"I wanted to be a proud promoter of my grandpa and follow in his footsteps," Muller says. Plus, she laughs, "They even said I walked like him in the commercial (filmed for Tobacco Free Rodeo). I guess I really am walking in his footsteps."
Muller says it's an honor to continue her grandpa's legacy for Tobacco Free Rodeo. "A lot of people looked up to him," she says. "Seeing him promote it was really inspiring."
Educating people about the dangers of tobacco products is important to Muller as well.
"I want to help people quit," she says, adding that she's even helping a few co-workers kick the habit by telling them about the free resources available through 1-800-QUIT NOW and 1-855 DEJELO YA.
Muller is a proud rodeo rider herself, having started at 5 years old.  Her horses Rocket and Lady are near and dear to her, especially Lady, who was a gift from her grandfather. "I see my grandpa in her," she says.
Muller says she's seen a lot of progress over the years thanks to the Tobacco Free Rodeo's message. Rodeo attendees "really go along with it," she says, and "you don't see as many tobacco products."
Although the concept of a tobacco-free rodeo has come a long way thanks to her grandpa, Muller says there's still work to do. "My goal is to see nobody smoking or chewing and I want them to promote it and tell other people."
Check out the upcoming Events with Malyka Muller.